AllSoft Technologies - About/Contacts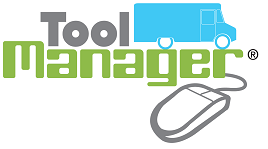 Email: toolmanager@all-software.com
Text/Phone: 814 602-4089
OUR STAFF:
Manager: Al Larson, MS Computer Science
Software Development:
Primary: Al Larson
Secondary:
1. Kirsten, Bachelor Computer Programming
2. Parent company resources
Technical Support:
Primary: Al Larson
Secondary:
1. Kirsten
2. Parent company resources

NEW OWNER:
The AllSoft Technologies company was created by Al Larson shortly after college, which he owned and managed for about 10 years. To improve the company's business opportunities and provide a securer company for its customers, Al Larson sold the company in 2005 to a private investment group. The group empowered Al Larson to continue to manage the company as he had done in the past.

OTHER:
> Copyrights of our software are on file with the Library of Congress.
> A registered trademark for the name Tool Manager (R) is filed with the US Department of Commerce.
> Our company website is an uncluttered, friendly interface for customer sales, product information, upgrades, and technical support.
> Frequently we setup booths at industry specific trade shows to market our products and we advertise through magazines.
Our next show is at the ISN Tool Show in June 2024.
> A few years back, one of the largest magazines in tool sales industry, PTED, ran a five page article about our company and its history.