---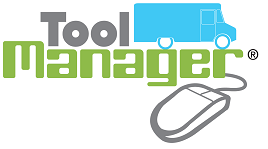 Purchase OR Order Evaluation Copy OR Point of Sale Systems
Tool Manager is a Point-Of-Sale, Customer Account, and Inventory Management System. Tool Manager is ideal for the mobile jobber tool salesman or a mom-and-pop store where customer accounts and inventory sales need to be tracked. Tool Manager includes many traditional tool salesmen features like daily and weekly close-outs, inventory mark-up, warranty, tool repair, returns, backorder, needs-list, automatic finance charging, credit-card processing, print/email reciepts. Tool Manager is a Windows program that runs on Windows 98 to Windows 10. Tool Manager supports Receipt and Full-size printers. Tool Manager sells as annual subscription software for $595. This price includes:
Customer account conversion from your current program.
Inventory price-list updates from warehouses of your choice with price-updates occurring monthly to quarterly depending on the warehouse.
Toll Free Technical support with TeamViewer remote access available.
Program updates.
To receive a 90 day free evaluation copy of Tool Manager, submit the form below.
Select an Inventory No Inventory (Inventory list is sorted alphabetically)
Eagle Tool
ISN
Medco Tool
Neu Tool
* Phone Number
* Name
Company
* Address
* City
* State
ZIP Code
Email

All Rights Reserved All-Soft Technologies. (c) Copyright 1991-2017 AllSoft Technologies.